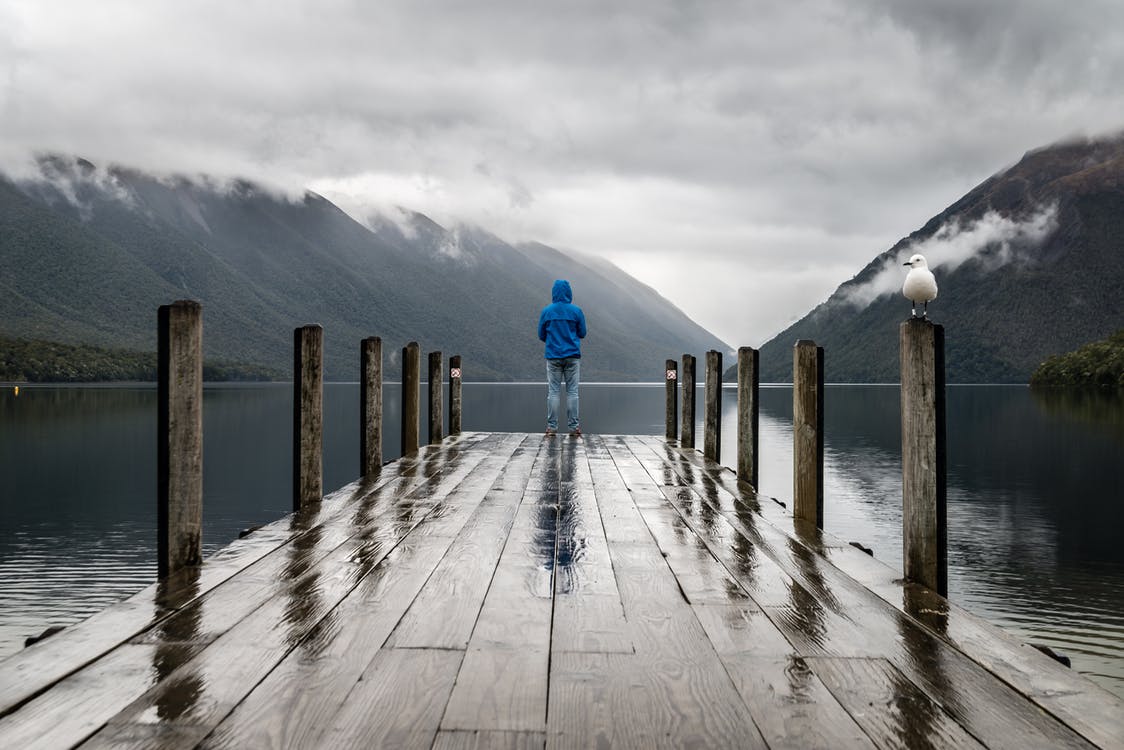 By Kojo Zilevu
John the Baptist had been imprisoned for fearlessly proclaiming the message of repentance. After hearing of the works of Christ, John sent two of his disciples to Jesus with this message, "Are you the Expected (Coming) One, or do we look for someone else?" (Matthew 11:3). It was an indirect request asking the Lord to save him from his situation. John was beseeching the Coming One to save him with those words (Psalm 118:25-26). Remember, John was the one who pointed many to Jesus as the Messiah. He had served the Lord faithfully. He probably felt the least Jesus could do was help him get out of his predicament. When Jesus was not meeting that expectation, he got discouraged and wanted to look somewhere else. So, Jesus responds to John's disciples to tell him, "The blind receive sight and the lame walk, the lepers are cleansed and the deaf hear, the dead are raised up, and the poor have the gospel preached to them." Then we read of Jesus's last words to John, "And blessed is he who does not take offense at Me." 
When the Lord doesn't grant what we think is best for us or meet some expectation of ours, those are the same words He says to us. It's been a comfort to hear those words when faced with the temptation to get discouraged at the Lord's dealing with me. Beloved, you who have served the Lord to the best of your ability. Are you now getting discouraged because of His dealings with you? Perhaps there has been some unexpected tragedy, a perplexing family problem, a broken proposal, a cancer diagnosis, a sickness that is not healed, a prayer that has still not been answered, an unpleasant circumstance that you can't get away from? Perhaps the Lord has disciplined you in some way. Don't get offended at the Lord's dealings with you and fall into the sin of discouragement. The words of Jesus to us is, "You are blessed if you don't take offense at Me." Remain faithful and it will all make sense in due time. His ways are higher than our ways and His thoughts higher than ours (Isaiah 55:9). And so also is His lovingkindness towards us who fear Him (Psalm 103:11). We will one day look back and realize that it was done out of love.
We will have unexpected, heartbreaking events here on earth but we must remember the Lord is sovereign over them all. If we see this, it will be impossible to take offense at the Lord. The Lord is called the only Sovereign(1 Timothy 6:15). He alone controls the circumstances in our lives, and He will make it work for our good if we love Him (Romans 8:28). Furthermore, if we have given Him every aspect of our life, we can be at rest that He will make the best of every situation; no-one will be able to hinder His plan for us.
It is said of Jesus that for the joy set before Him, He endured the cross, thinking little of the shame, and has sat down at the right hand of the throne of God (Hebrews 12:2). He went through it all knowing that when He got into the Father's presence, He will understand it better and be glad He went through it all. Wouldn't you be extremely joyful, when you get into the Father's presence, to see that all the suffering, daily carrying of the cross, misunderstanding, difficult circumstances produced an eternal weight of glory far beyond all comparison (2 Corinthians 4:17)? I want to live with that spiritual vision of faith even now though my physical eyes can't make sense of it. May the Lord impart that kind of faith in our lives where we walk by faith, not by sight.